This is the Crop Planner page – be sure to check out our online microgreens video workshop; our free microgreens videos; and our consult options
Proper crop planning plays a huge role in the success of a microgreens operation. I am happy to to offer a crop and financial planning spreadsheet tool for small- to mid-scale microgreens operations! I developed this spreadsheet tool over seven years of microgreens production. More info below
If you think this planning tool is for you (and it will not be for everyone), here are your purchase options:

Pre-filled and Blank Template

$75 US
Pre-filled for a $125,000/year operation (this gets you off to a good start!).
Also includes link to blank version if you want to start from scratch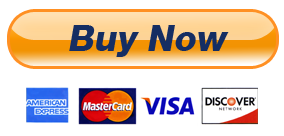 The Microgreens Crop Planner and Enterprise Budget Tool is a powerful spreadsheet that can help with several aspects of your operation including:
Setting seasonal sales targets
Learning how wages and production speed affect your production costs
Weekly crop planning
Input and per tray costs and pricing
Integrating overhead cost into your budget
Planning for farmers markets
Annual sales and production summaries by crop
And much more!
Beta – April 2020: Order Summary and Label Printing 
New – April 2020: Seed Stock Tracker!
New – May 2020: Today's Tasks Sheet! 
To view multiple video tutorials of the spreadsheet, check it out near the bottom of the page.
You can take a look at the spreadsheet here:
---
Template and Consult

$350 US
I offer two-and-a-half hour consults to accompany the
spreadsheet to help you go into to greater depth
(email to purchase to ensure I am available at a time that works for you).
You can upgrade from either of the above plans at anytime.
---
Once you have made your purchase you will be redirected to the appropriate page to copy or download your spreadsheet to Excel. Email me if you are not properly redirected and I will follow up. Sometimes these things just do not work.
Please note – the above files are hosted in Google Drive. You can download the file into Excel but you may need to do some formatting once it is Excel format. I hope to release a stable Excel version soon as well. The advantage of working in Google Drive is I can offer occasional help right in the spreadsheet for quick fixes.
You may find a few errors in the spreadsheets – please let me know if you do.
With each of the packages above I can answer a few pro bono questions as you get started! Over the course of 2019 I will offer some webinar courses so we can review spreadsheet components together.
When working on the spreadsheet in Google Drive, click on the cell or area you have a question about and click CTRL-ALT-M to make a comment/ask a question. Tag @vancouverurbanmicro@gmail.com in the comment and I will be notified of the comment and will do my best to answer (this will depend how busy I am or how many other people I have had to interact with that day!)
Microgreens Crop Planner and Enterprise Budget Tool Tutorial
Check out these tutorial videos to get a sense of how the crop planner works.
Here is our May 2019 Q & A webinar on using the Crop Planner: